It does not matter if you just bought a home to flip or you bought a home to rehab and then live in it, the steps are the same. There is a certain order you will need to follow to get your home rehabbed properly. The steps we will layout are a great guideline for you to follow when starting your rehab adventure.
You will need to buy a home that needs rehab. The extent of the rehab will determine how long the rehab will take and how much it will cost.
If you are flipping you will need to follow the 70 rule which you can read more on our article what is the 70 Rule. The 70 rule will not really apply to a homeowner wanting to buy a house cheaply to then fix up and save money.
You are looking at distressed homes to buy
Once you find homes and are putting in offers to buy them make sure you get them inspected. You need to find a qualified home inspector to look at everything from the basement to the roof.
There are some bad inspectors out there so make sure you hire a really good one based on referral or online reviews.
Once the inspector has gone through the home and provided you a report it is time to figure out rehab cost.
If you are flipping homes usually your general contractor will go through the home with you to look at repair costs. This can also be done with just a homeowner buying a discounted property.
The more information you have on the repairs before you buy the better you can negotiate a price with sellers.
The general contractor or home inspector will help you see the major repairs that may be hiding. Here are some of the main things they look for when doing an inspection.
Basement water issues
Furnace replacement
AC replacement
Windows do they need to be replaced
Electrical box and wiring does it meet code
Sump pump set up
The roof does it need to be replaced and is sub-roof wood good
How is sewer line or septic system
Plumbing is everything done correctly
Flooring for the home what is needed
Wood damage due to bugs
And much more
The report should have write-ups about everything that is an issue or possible issue.
The inspector or contractor will take pictures of everything in the house that needs to be fixed.
If they find something concerning like a wall in the basement is leaning then you need to get a basement expert to look at the issue. Do not be afraid to bring in an expert to get additional costs and solution for the fix.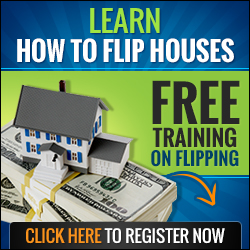 The checklist plan
If you have decided to buy based on inspection and price then put in the offer. Once the offer is accepted then it is time to get this project rolling. You really need to get your plan ready for rehab and finalize the checklist of things to do.
The general contractor or inspector will give you a full report of what they found wrong in the property. Use that to make a plan and checklist
Create the checklist of everything that needs to be done for the rehab
Make sure you did not miss any rehab activities
The checklist you can estimate costs to get an idea of what is needed

Picking a contractor
You hopefully already have a contractor in mind that you can use for the job. If you do not then you need to find one to do the work.
You need to know where to look for good contractors to use for your rehab project or flip.
Local real estate investment clubs
Angie's List
Referrals
Google names of contracting business to see reviews
Better business bureau
Set up an interview process to see which ones might work for your project. I would pick one and then keep the second pick on standby just in case the first one does not work out.
The questions you ask are pretty standard and include:
Ask for references
You want before and after pictures of work
You need to see licenses
Make sure they are insured and bonded
Cost and contract
The cost to buy the distressed home and the cost to buy should all be factored into the plan.
If you have a contractor that looked at the house with you, they should be able to provide a good estimate. You can use that estimate to put it into a spreadsheet to track costs.
The other thing is to make sure you make the repairs and put it into a contract.
ROM is rough order magnitude so when a contractor gives you a price for the rehab work that will cover everything that is in the contract
The contract will not cover scope changes to the rehab of the home. Every change that happens has to be signed off by you or they do not get paid for that work
If something unexpected comes up that needs to be fixed then the contractor tells the owner. Then a price is negotiated and agreed upon. This is an RFC (request for change) and the contractor cannot do that work until you have signed off on that work
Make sure the contractor knows if any work they do is not in the original contract or an RFC with approval from you the contractor does not get paid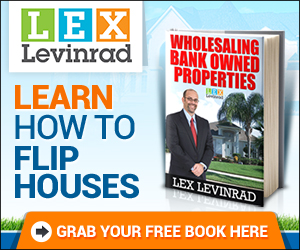 Permits with the city
You have decided on a contractor and now time to start the work. Not so fast we have a few more things we need to do. You need to make sure the contractor pulls permits based on the work to be done in the contract.
Permits you may need:
Moving a load-bearing wall or altering it
Installing new electric or upgrading electrical box
Public sewer line work
Expanding the size of the home or adding an addition
Cutting down trees
Adding doors or windows to the property
Adding or removing walls in the home
Re-roof your house may need a permit
Changing all the plumbing in the house
You will need to check with your local city to see what is required. If you do not get a permit and the city finds out the work has been done they can fine you.
Worst case they can shut you down and force you to tear down the work. They can also put a lien on the house if you refuse to take it down or get a permit.
You should not risk it and just get with the city on what permits are needed for the work you are doing.
Demo day
You have a plan and the contract spells out all the work the contractor needs to do for a set price. They should know what to demo in the home once the work starts.
What do you need for demo day?
You will need a trash bin delivered to the home
Crews of the contractors on-site to start demo
Timeline of how long demo will take
Once you have finished the demolition then it's on to ordering material then structural work.
Order material
This is pretty straight forward, especially if ordering custom stuff.
Order necessary materials if you have not done so including bath, tiles, flooring, cabinets, windows, countertops, doors and everything else that needs to be ordered.
You are not installing when it comes in you just want it to be ready when you need it
Structural work
Your contractor needs to look at things that need to be fixed with the structure of the house. What can you do at this phase of the home?
Structural work to get started
Foundation work get started on
I Beams if needed for walls
Water issues in the basement start fixing
Move walls to enlarge rooms
Add beams or poles to reinforce areas of the home if needed
Start roof demo and add a new roof
Once the structural parts of the home are done then send in the plumbing and electrical teams.
Plumbing and electrical
The walls are open on many rehabs so this is when you need the electrical and plumbing guys to run their wiring or plumbing. They need to make sure everything is working great with the water and electricity before putting up the drywall.
You will also need the general contractor to put the insulation in the walls once the electric and plumbing are done.
Furnace and air conditioner system (HVAC)
If you need a new furnace and air conditioner this would be a good time to get that contractor to install them. The AC unit will be easy since that is outside. You will want the basement or closet area if on the first floor done before starting this.
Windows and doors
This is a good time to do any window installs or door installs. The majority of the home is just bare 2 x 4 walls inside so doing the windows and doors now is a good time.
Make sure the measurements are correct and that this was ordered weeks in advance of needing them. Since you are rehabbing a home you can leave the old windows until the new windows come in.
It is best to do this work early in the rehab plan so as to not mess up the finished work.
Drywall
Once everything is done inside the walls it is time to drywall the house. These teams are pretty quick hanging drywall and doing the taping.

Painting
You want to paint everything before doing any of the finishing work or bringing in any of the cabinets. It is much harder to paint when you do not have to worry about getting paint all over the new flooring or cabinets.
You should also paint the outside of the home if it needs it at this time. The painting crews are pretty fast so this part should go quickly.
Cover anything in the house that you do not want paint accidentally getting onto it.
Lights and fixtures
Add any ceiling lights to the home where the electrician has left the wiring. You also will need to get all the fixtures done at this time.
Miscellaneous
You will need to get many things done at this time during the rehab. The list includes:
Chimney update or fix
Fireplace decorative stone and mantle install
Any other repairs not yet done
Tile bathroom and kitchen areas
Backsplash kitchen
Install cabinets
Install vanity and mirrors
Install dishwasher, stove, and refrigerator after flooring in kitchen is done
Install flooring which could be hardwood floors, tile or carpet
Install trim
Landscaping
You will need to get the outside looking as good as the inside of the home. The landscaper should trim bushes, plant bushes, plant flowers and add grass seed or sod.
You want the yard as pretty as possible because it is the first thing the buyer will see if flipping the house. If you are just rehabbing the home for your family then you can work on the lawn as you go the next year.
You may want to get some trees to plant. Do not plant trees too close to the home it can cause foundation issues since roots go deep.
Clean up
Now that most things are done inside and outside you will need to clean up the home and either stage it if selling or if you are keeping move your stuff into your new home.
If you are flipping there are staging companies that will set up everything for you to sell. Staging will help sell the home fast.
If flipping get a realtor
If you are not a realtor yourself and you are flipping then you will need one. Hopefully, by now you already have a realtor lined up and they are ready to go with a marketing plan.
Make sure before the day you put the house on the market that you have met with the realtor to map out the selling price. You want to hit the ground running when you have completed the work.
House sold
You have found a buyer and received the price you have asked. You do the closing with the new family and deposit the profits. Now off to your next flip and another payday.
I hope this helps you with your planning no matter if you are flipping a home or buying a fixer-upper for the family. This will make a great house if you manage the work by the contractors and take pride in the house you brought back to life.